The beautiful countryside surrounding the Pamporovo area certainly does change in the summer months.
After the Snow White mountains of the Bulgarian winter, the lush green of the mountains and pine trees provides a startling and beautiful contrast.
Pamporovo is located in the most southern part of Rhodopi mountain, the nearest bigger town is Smolyan. Surrounded by clean and unspoiled nature, pine woods and beautiful mountainous sceneries, the place is a perfect spot for recreation and relaxation in the crystal clear air and sports activities in the ski resort.
The snow covered pistes are replaced by spring flowers on lush green grass often turned out for grazing. Skidoos and sledges are replaced by horses, 4×4 vehicles and mountain bikes and the snow covered tracks become tarmac roads, each leading off for further exploration.
Activities
Mountain Biking
Horseback riding
Fishing
Cycling
Hunting
Climbing
Swimming
Bowling
Nature walks
Boating
Visiting Monasteries, amphitheatres, churches
Bird watching
Visiting spa centres
Barbecues
Zip wires
Caving
Jeep Safari
Haglands tour of the mountains
And many more …
Towns & Cities
Click on one of the following to learn more about it:

Temperature
The temperature in the summer can get very warm – often above 30 degrees and occasionally above 40 degress.
It tends to be a little cooler and less oppressive in the mountains making it a much more pleasant climate for a summer walking or hiking holiday. it is also not far from the Greek border so idea for a 2 centre holiday.

Mountain Biking
In 2012 the Pamporovo bike park was opened for downhill mountain biking on the Snezhanka mountain. The ski lifts are adapted to be able to carry mountain bikes and significant investment was introduced to build new trails. Find out more here….
It is possible to hire bikes and also all the safety equipment required for the mountain biking. It is very much an up and coming sport in Pamporovo.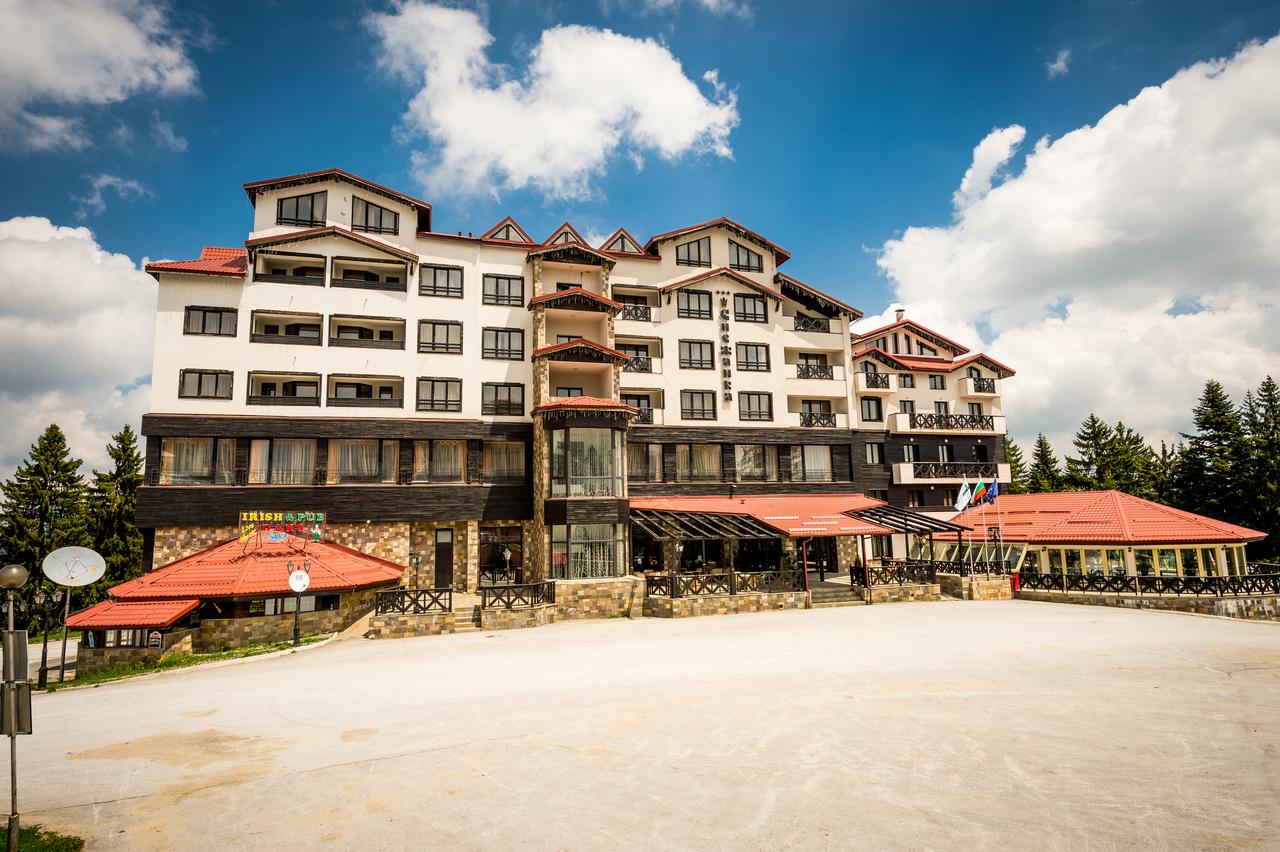 Snezhanka
The Snezhanka hotel itself has two restaurants, swimming pool, gym, jacuzzi, shops, internet and bars. Some of the restaurants in the resort close during the summer months and the town is generally quieter than it is in the winter but as more summer industry springs up the more places will begin to stay open if the custom is there. 
The hotel is open through July and August.