There is a great variety of food and drink in Bulgaria from local speciality dishes to other European Cuisine.
Most traditional dishes are oven baked, steamed or slow cooked as a stew. Grilling is very common. BBQ'd skewers of port or chicken are a popular dish particularly with children.
At a traditional Bulgarian meal you will find lots of salads served on their own rather than as accompaniments to a meal.
A very popular ingredient in Bulgarian cuisine is the Bulgarian white brine cheese called "sirene" (сирене). It is the main ingredient in many salads, as well as in a variety of pastries. Fish and chicken are widely eaten and while beef is less common as most cattle are bred for milk production rather than meat, veal is a natural by product of this process and it is found in many popular recipes.
In Pamporovo you will find most restaurants have an English menu and cater well for children (even those of the faddy variety) and it is easy to find pizza, chips and other such essentials.
Based on personal experiences and also guest feedback we have selected a few places that are worth a mention. Please click on the links below to see our reviews.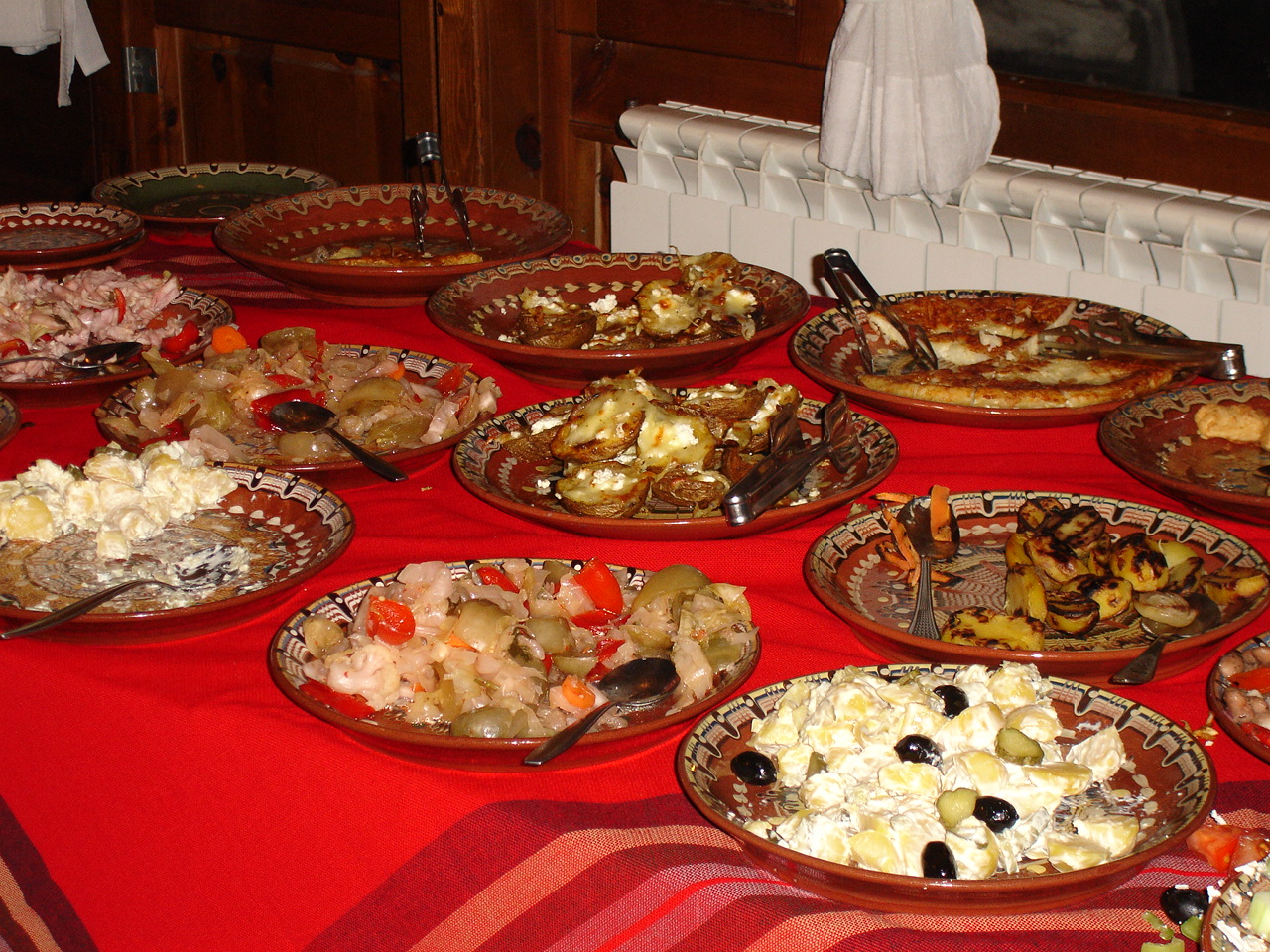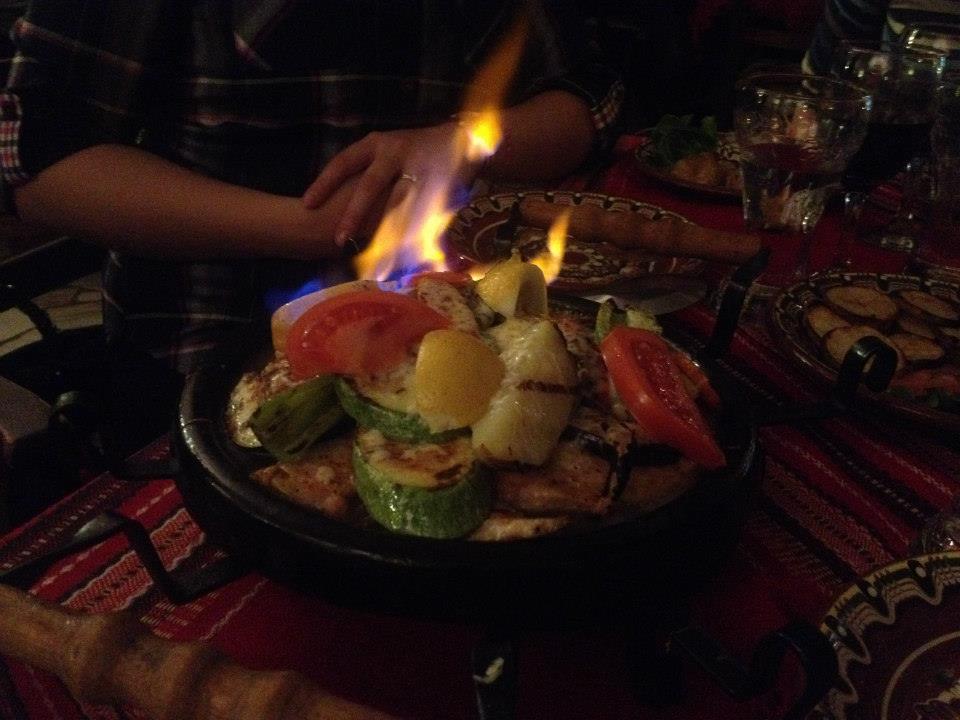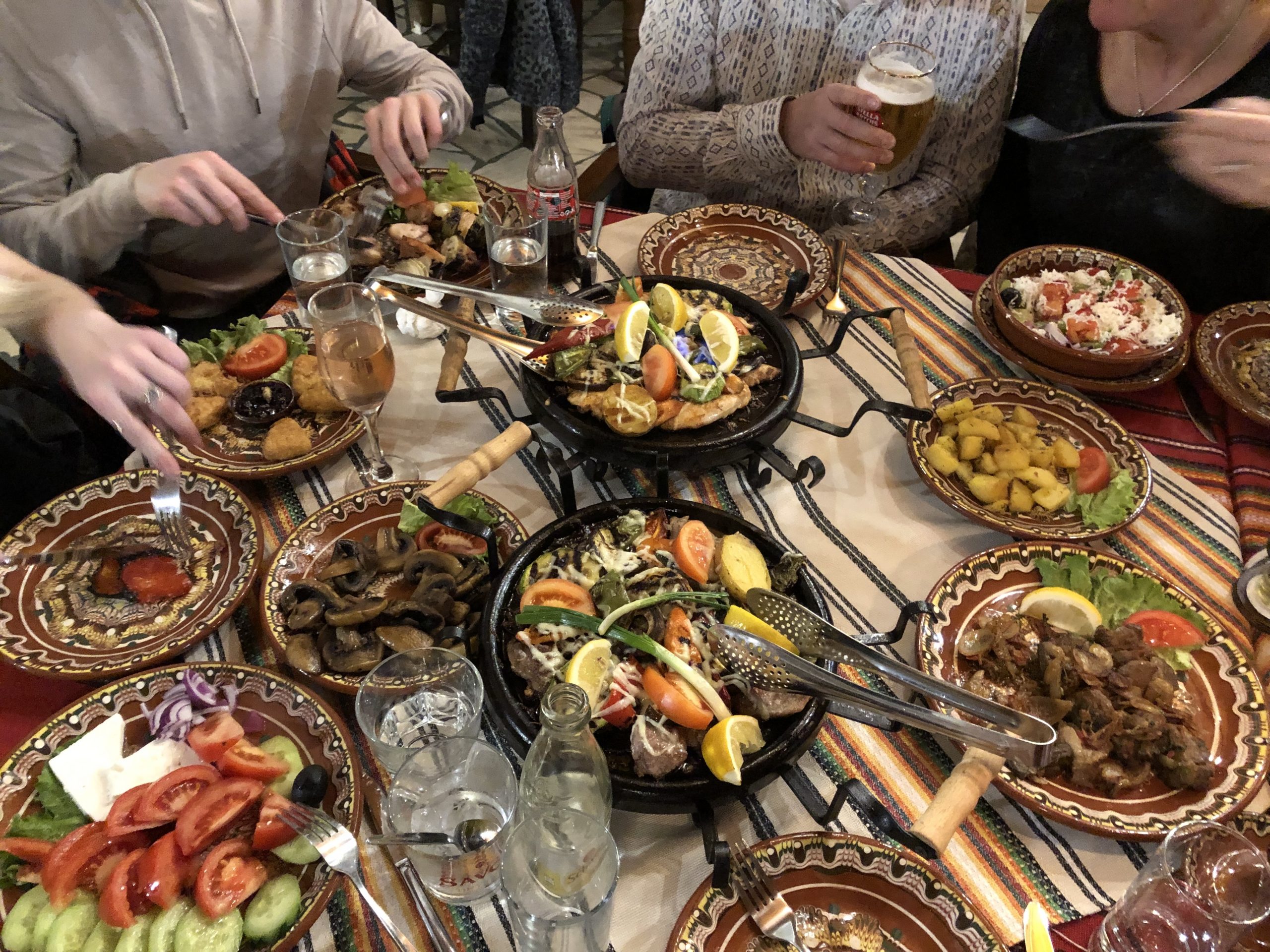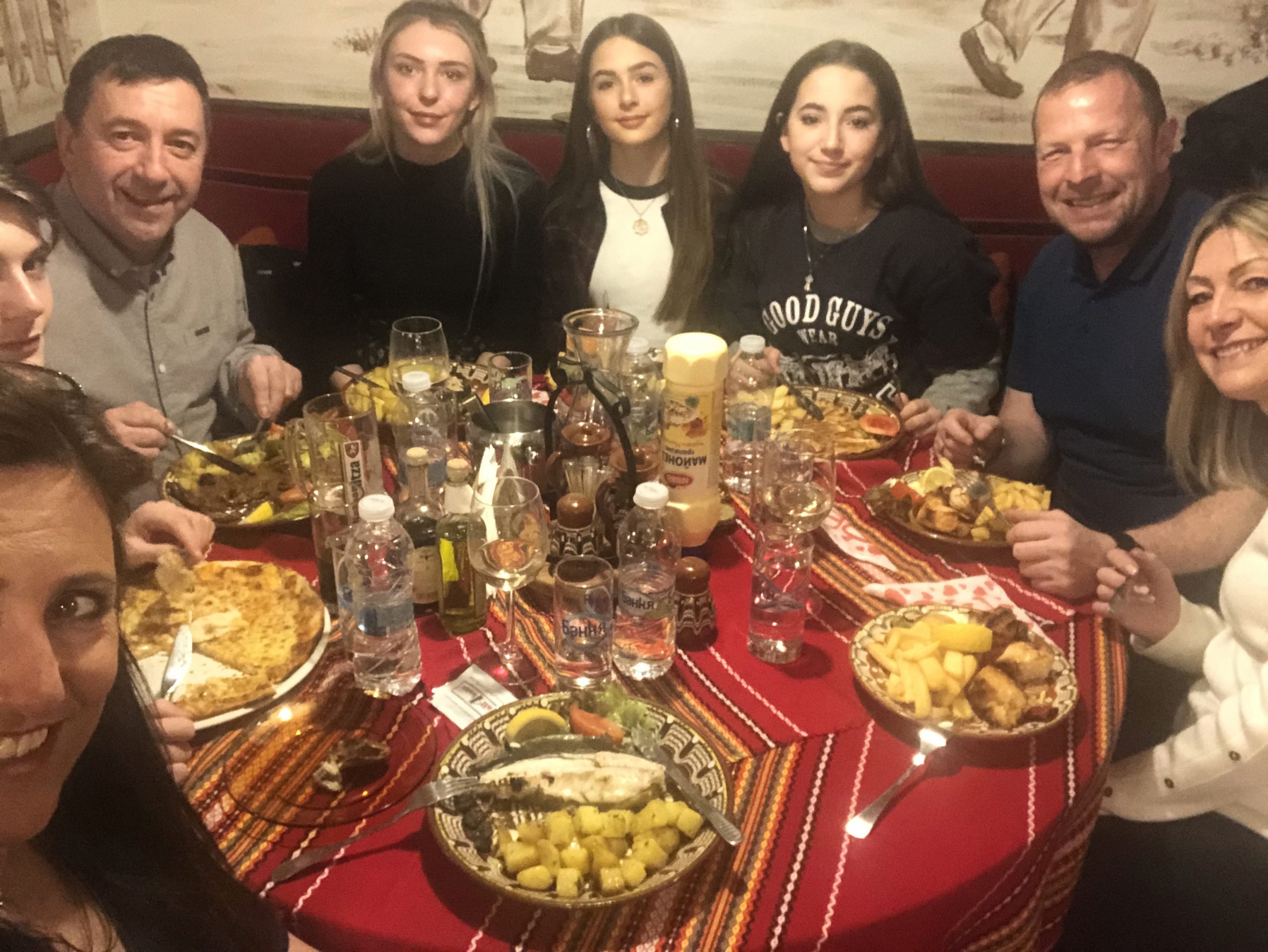 In The Town
There are plenty of pubs, restaurants, bars and night clubs in Pamporovo which offer great value for money. A large 500ml beer is less than £2, and a basic meal is approximately £5-£6. Food varies from cheap local traditional cuisine (kebapche, kyufte, tarator, shopska salad) to Greek and Mediterranean specialties and Italian specialties. A family of 5 can eat out for £35-£50 including local wine.
Gloria Mar – Can be found just past the police station on the left as you walk from Snezhanka. Excellent food and service. Highly recommended. Great variety of dishes, good quality and prices to suit. Child friendly. Find out more here.
Neptun Winter Home – Fabulous food and service. Great for a special occasion with beautiful restuarant dishes
Prespa BBQ Restaurant – always a great night at Prespa. A good varied menu with a range of prices and warm friendly services. Live music and dancing is the norm in Prespa so not always the best option if you want a quiet conversation. Advisable to book if there is a few of you. Prespa is open all year round.
Village BBQ restaurant – Hotel Murgavets.  food excellent. variety of western and local cuisine at reasonable prices. Often has live music and entertainment. Very child friendly – kids are greeted warmly where ever we go. Great for large groups
The Danmar – Located towards ski centre 1, excellent for Pizza's and steaks cooked on open fire. Fish beautiful. Has a cafe feel but restaurant quality food. Excellent wifi. Also very cheap for beer.
Hotel Orlovetz (Guest recommendation) – Excellent 3 course meal and reasonable buffet menu reasonably priced
The Castle – a short taxi ride away from town centre but great food and even better prices!
AprEs ski
Après ski in Pamporovo is lively with plenty of options to choose from, whether you prefer sipping wine in a cosy piano bar, or partying the night away in a club.  Many restaurants offer live music and guests often end up dancing.  After your meal the most popular choices are:
Snezhanka Lobby Bar – a popular place to congregate after a day on the piste, live music some nights and a roaring fire.
Plan B –  in the walk ways between hotel Perelik and Murgavetz – open until the wee small hours.
Dak's Irish Bar: below the ground floor of hotel Snezhanka. Offers live music on some nights, Karaoke nights, also the place to watch any big sports matches. Friendly and very efficient bar staff and you can guarantee a warm welcome and a lot of fun. Find out more here.
The White Hart – British style pub serving food and drink with DJ and live music. pool table, games and also a weekly quiz night. Great for large groups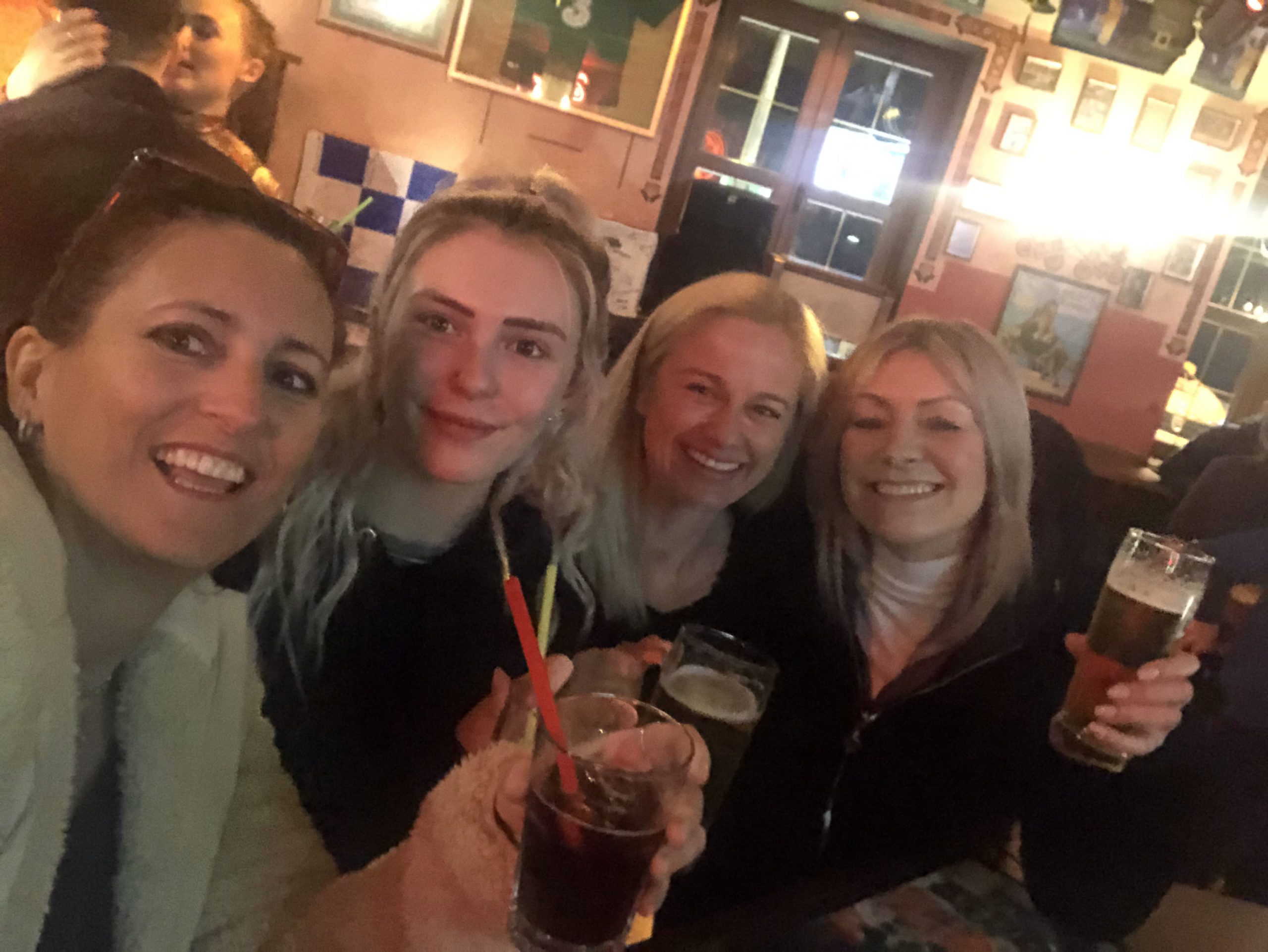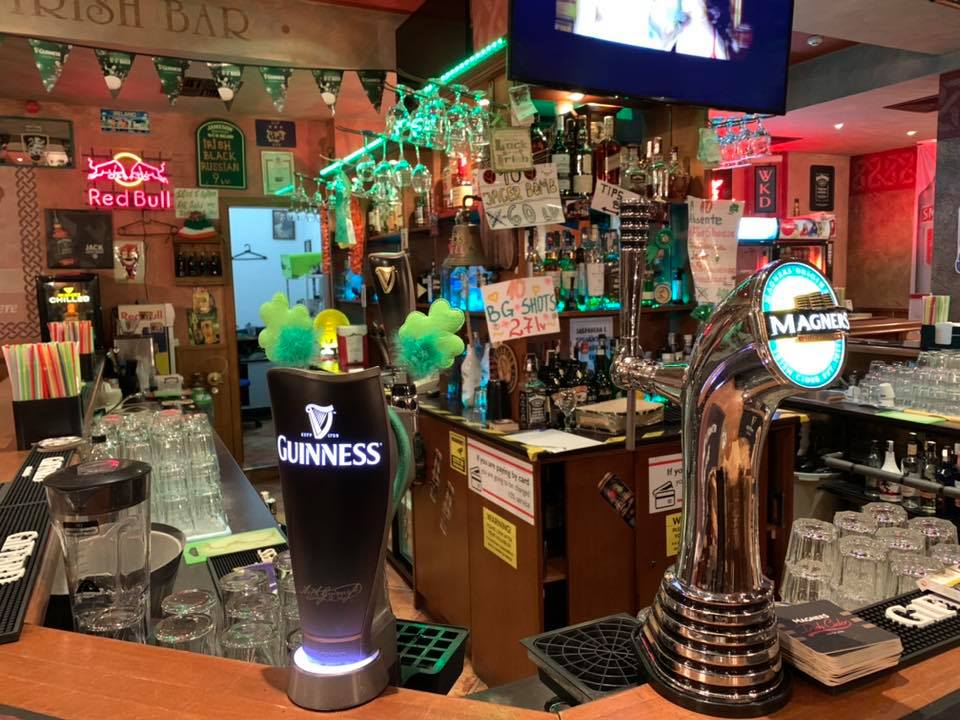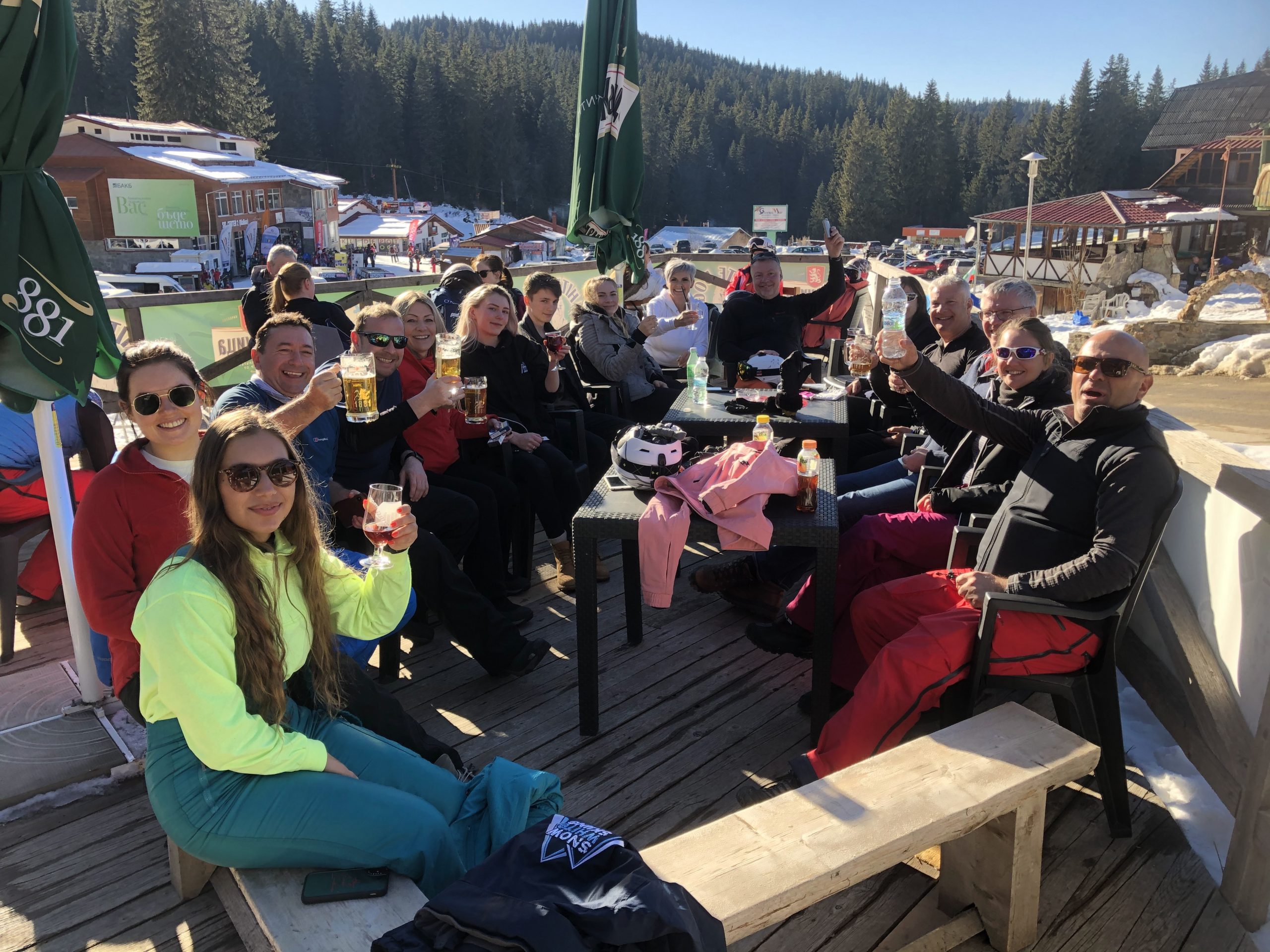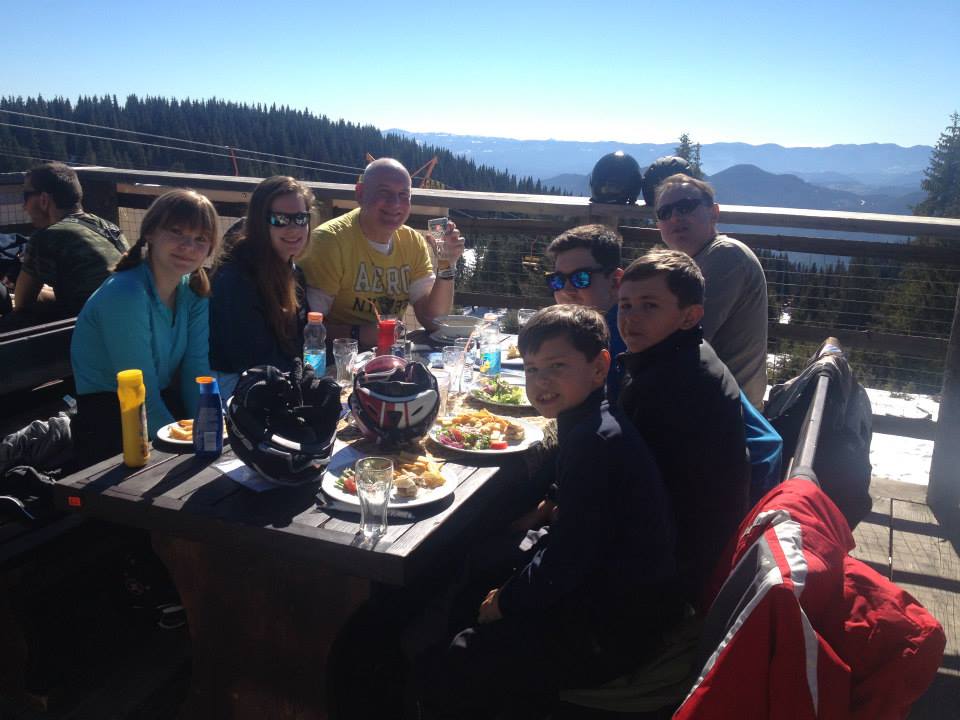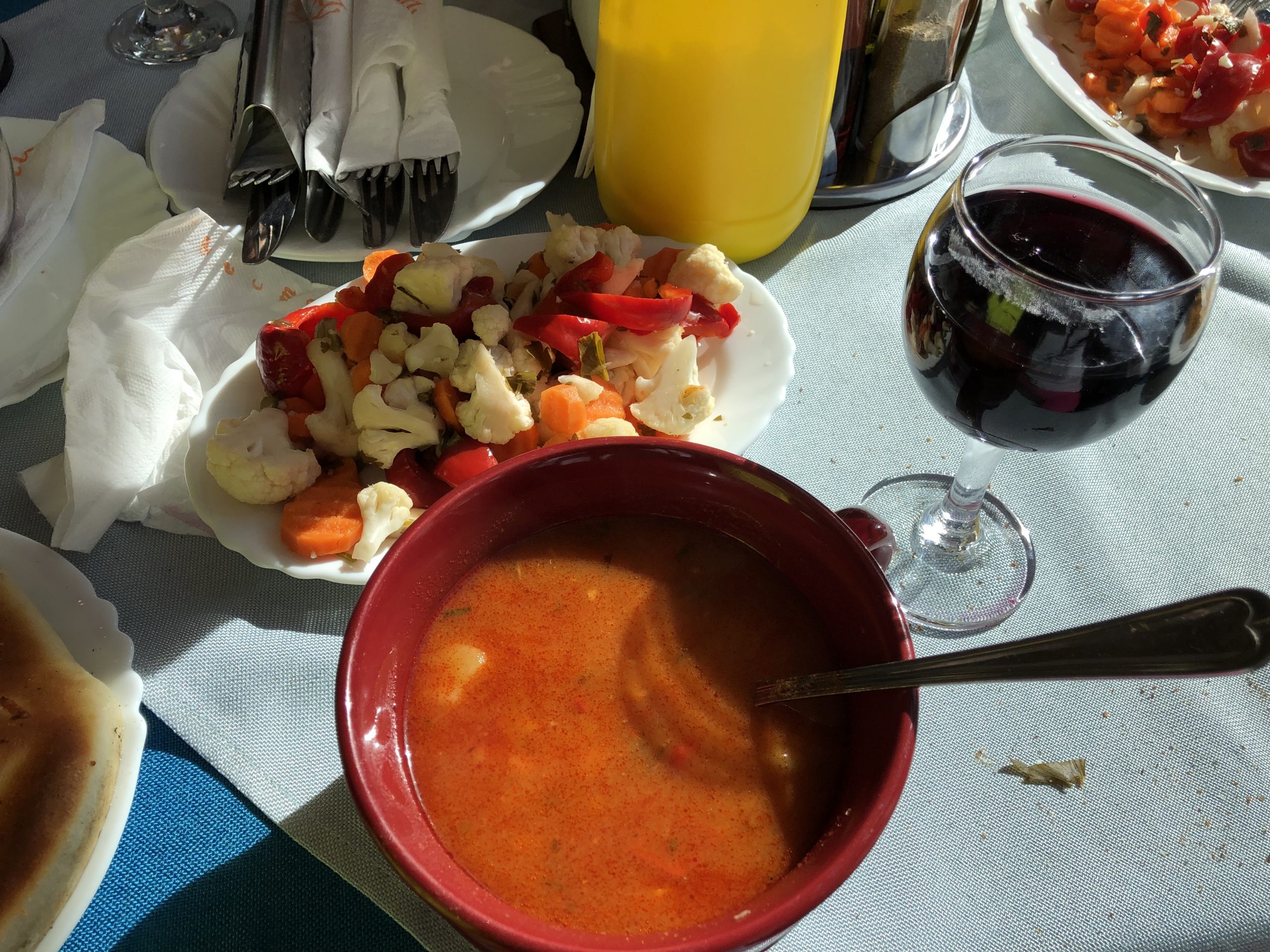 On the Piste
Atril tea room down at the bottom of the Stoikite chair lift is the best place on the mountain for hot chocolate (in our opinion) and also do a lovely pancake as well as other snacks. Find out more here.
The White Dog at Ski Centre 2. Famed for its lamb nights and hospitality. Fabulous full english breakfast and cheesy nacho's after skiing
Peters Pub located above the midstation and just next to Bohemi – fabulous burgers and pizza's and mouth watering apple pie.
Hotel Markony at the ski centre, roaring log fire and great bar meals – a lovely place to end the day and meet up with the rest of the group before getting the bus back to the town centre. Find out more here.
Another great lunch spot on the piste is Alexs Pub at Ski Centre 2.  Ideal for the beginners as it is right by the nursery slope but also easy for other skiers to ski down and meet up. They do an awesome full english breakfast (with proper bacon!!). Find out more here.
Boheme Restaurant – Excellent value – fabulous goulash soup and garlic bread. Plenty of seating outside in the sun or upstairs if the weather inclement.
Enjoy – down at ski centre 2. Great service, warm welcome and lovely sunny terraces where you can watch the nursery slopes
The cafe up the tower is also very reasonably priced and has great views while you dine.
Please tell me your favourites and why……