Excursions & AprEs ski activities
There's more to Pamporovo than skiing…
Some people leave the slopes and collapse onto their beds, exhausted but exhilarated and want plenty of rest before the next day. There are others who do very little skiing and rather a lot of 'après-ski' but most try to manage a combination of skiing and après-skiing. Après ski can consist of sitting round the fire in the hotel bar, sharing and swapping ski stories with a hot toddy or a cocktail, or can involve quiz nights, pub crawls or dancing the night away in one of the bars.
In Pamporovo there are many activities to take part in: outdoor hot springs, swimming, sledging, snow-tubing (ringo's), husky dog rides, skidooing, fishing, quiz nights, bar crawls, traditional Bulgarian evenings and that's just for starters.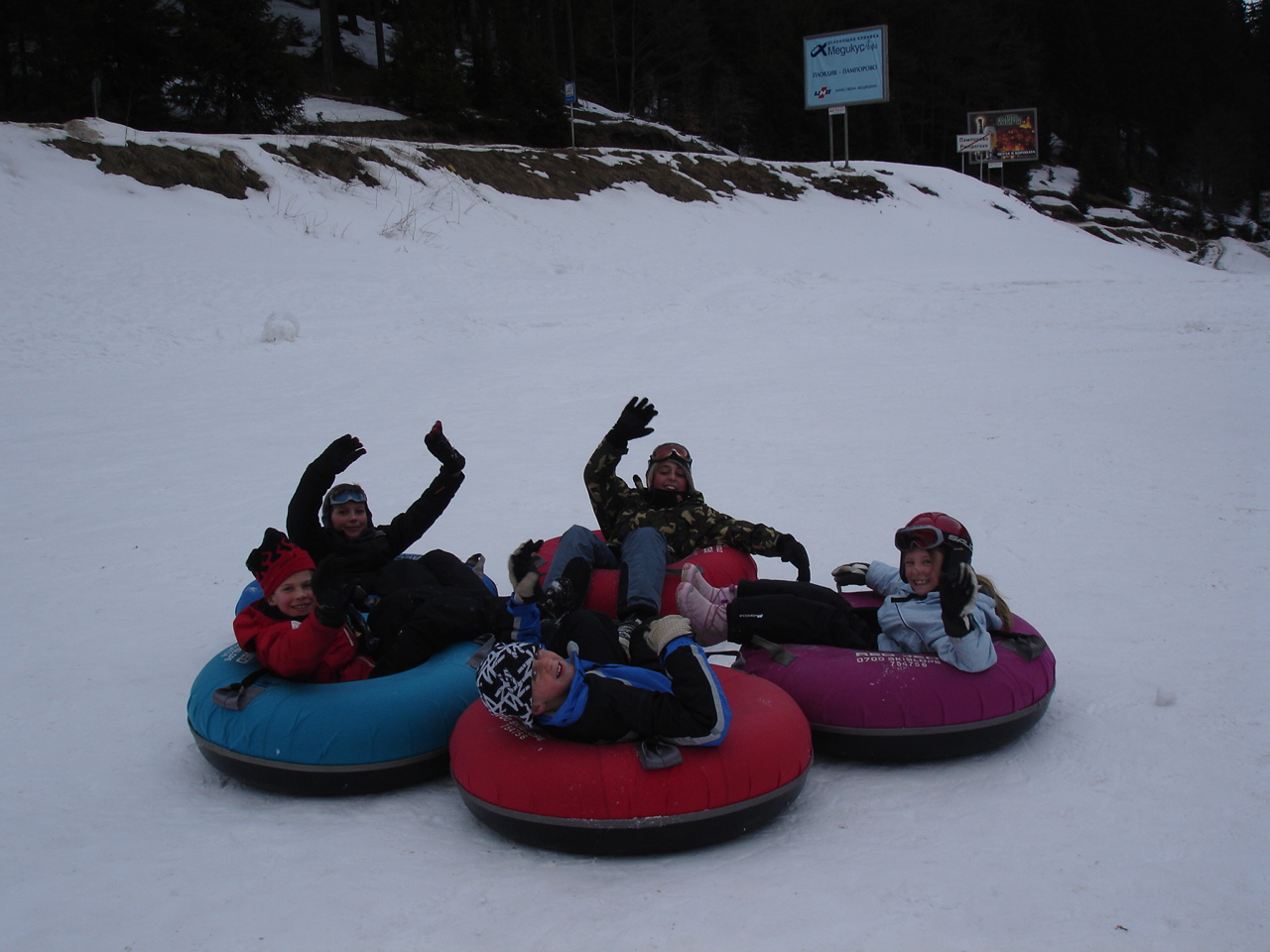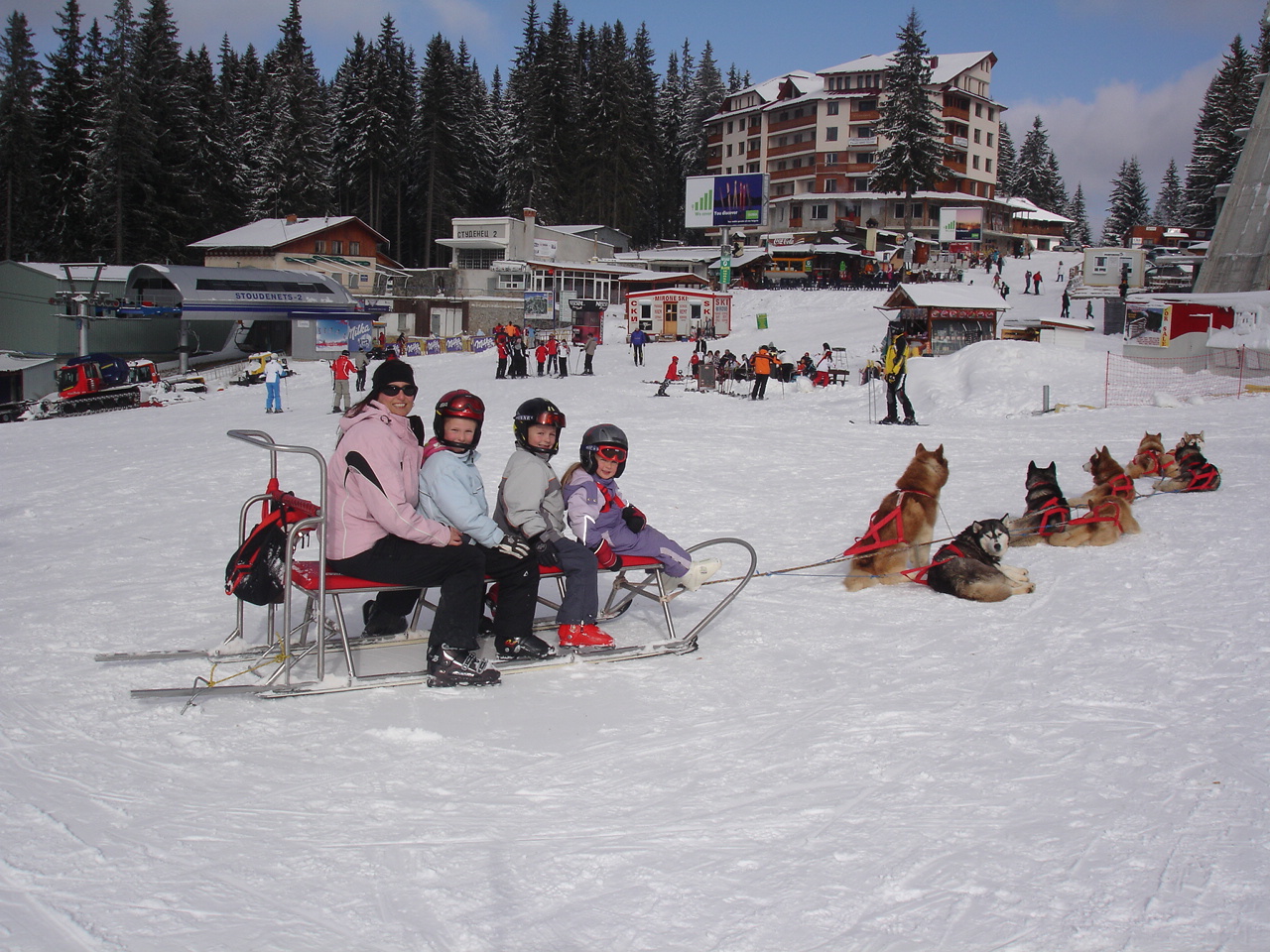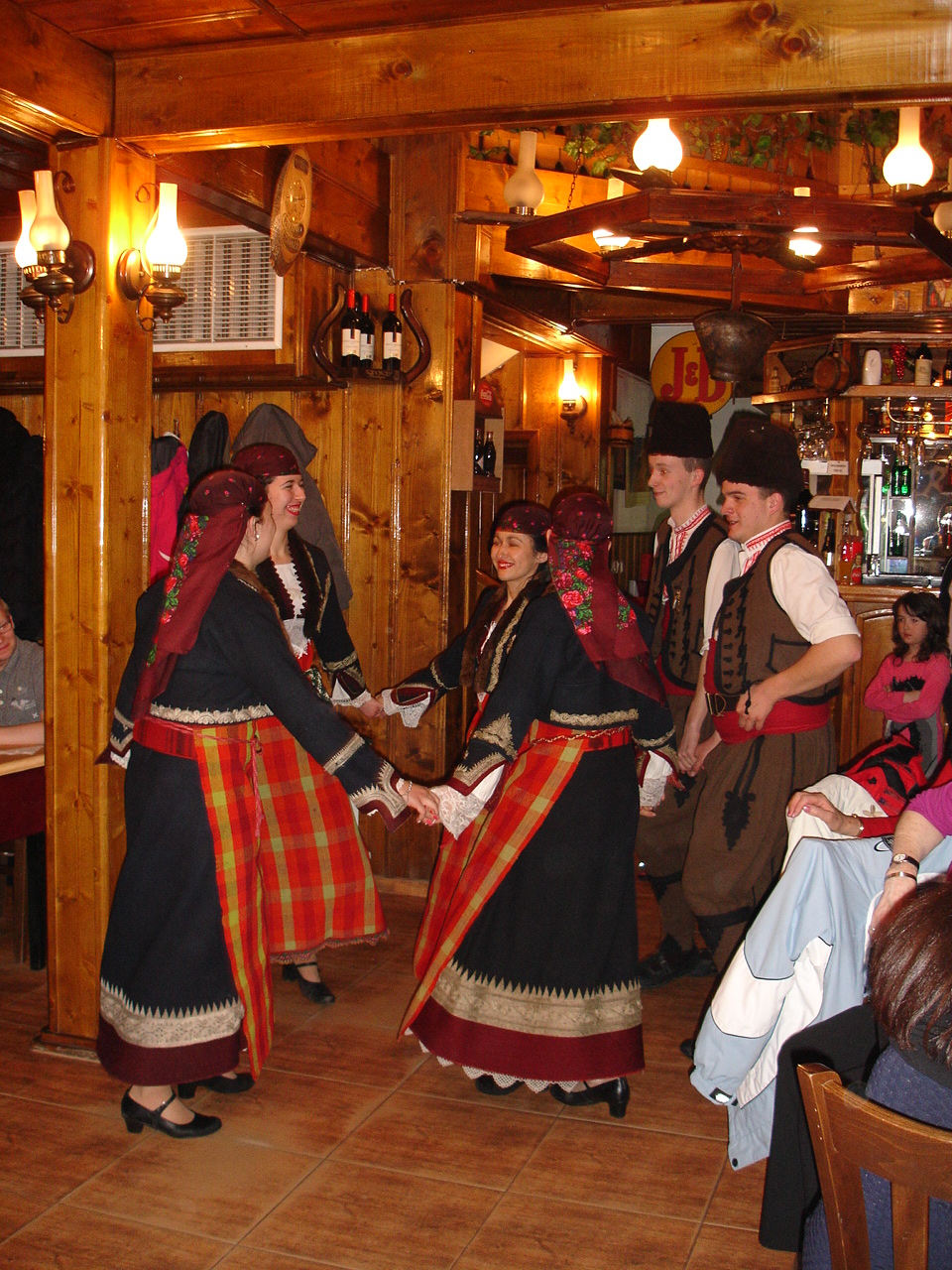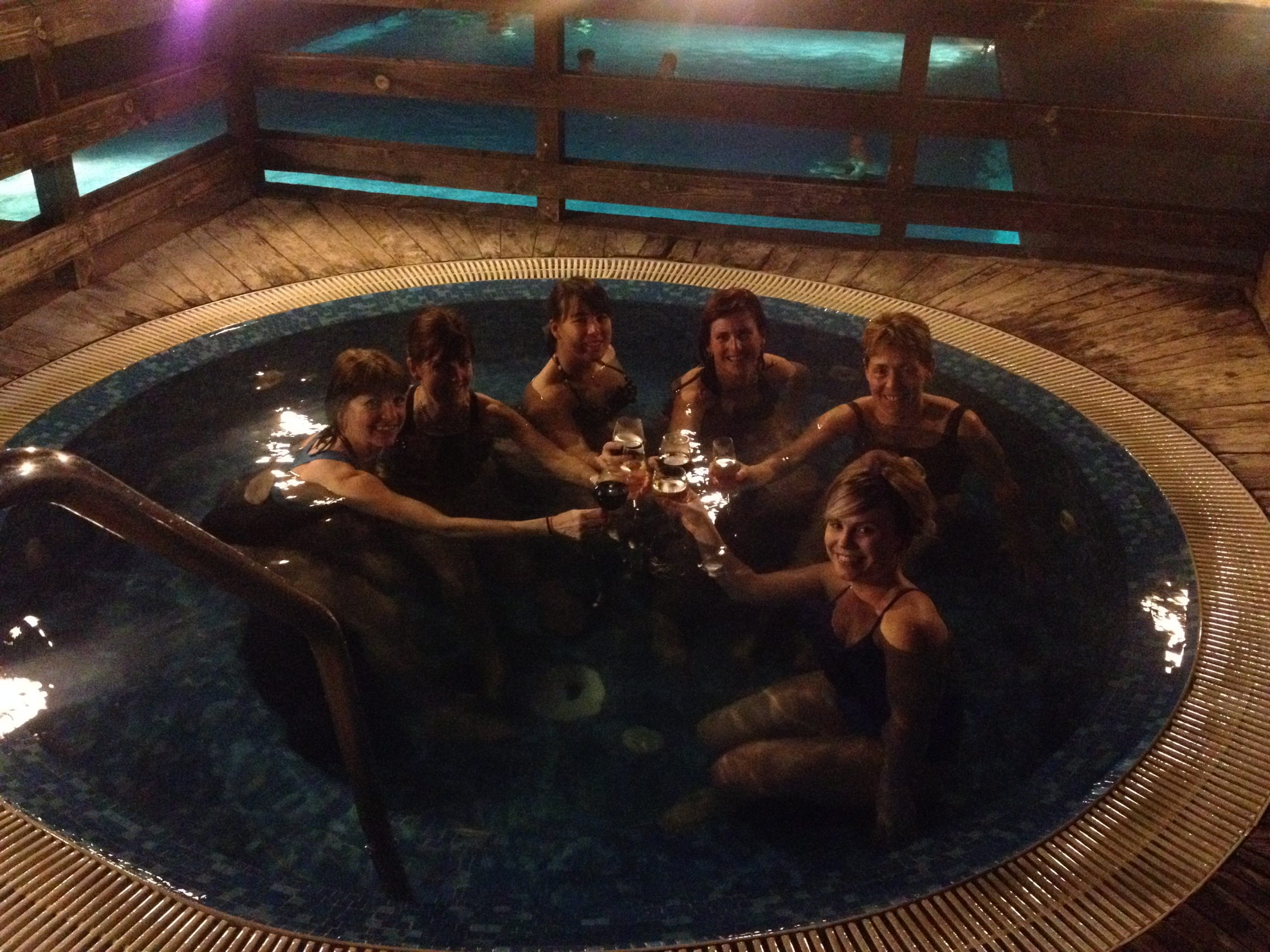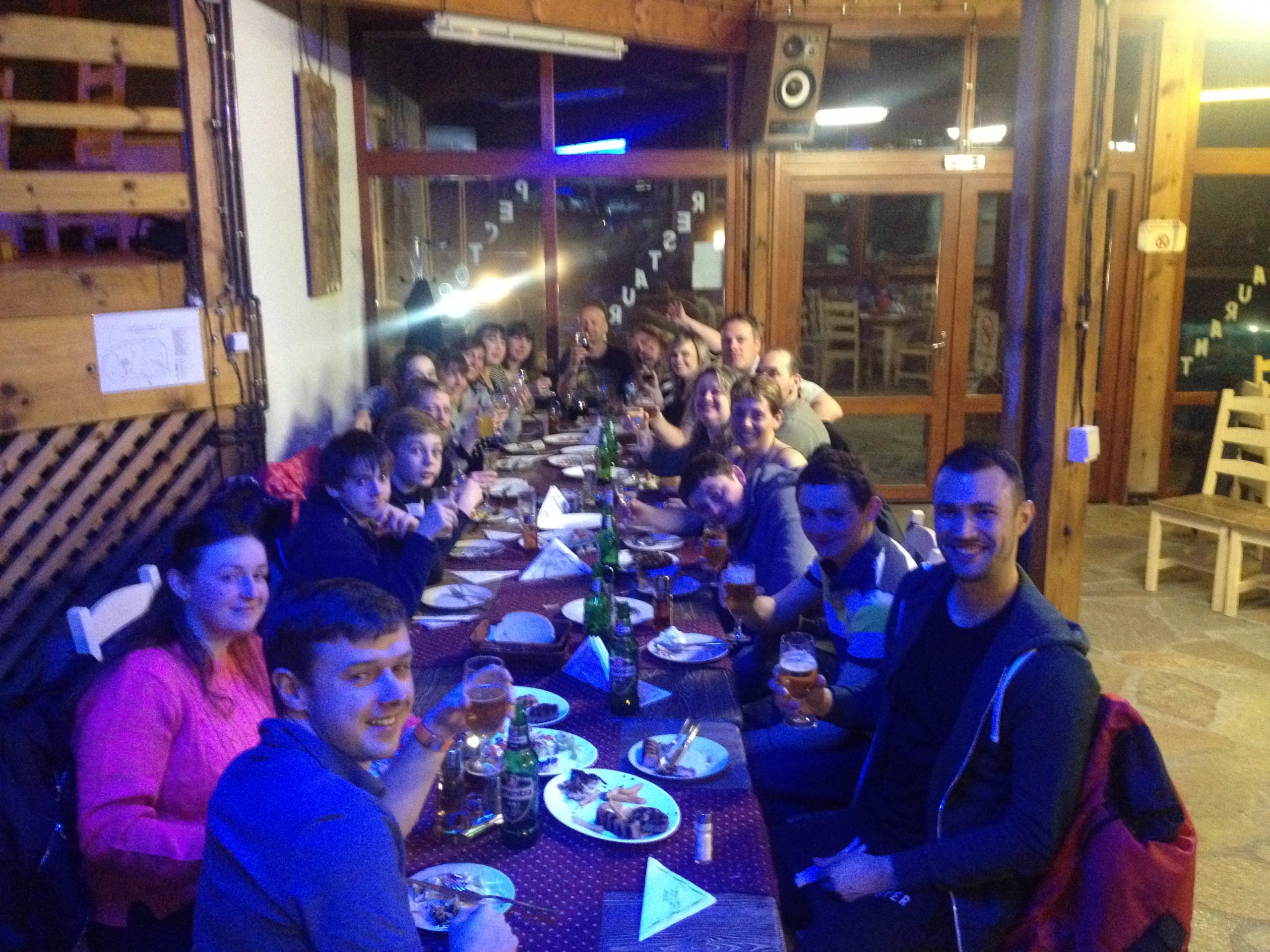 Strulitsa Spa – Thermal Pools – Devin
One of the more popular après ski excursions in Pamporovo is to take a trip out to the pools filled with natural thermal water from local hot springs at the spa town of Devin. Famed for its natural healing waters, Devin can be found a 40 minute drive away.
What better way, after a day on the ski slopes, than to relax those tired and aching muscles in soft warm water?
There are 3 pools of varying temperatures depending on your taste.  The smallest pool retains the original 45 degree temperature as it comes straight from the ground.
The healing waters are sulphuric, hydro-carbonic sodium and are suitable for active and prophylactic treatment of many diseases as well as a natural muscle relaxing therapy.
For the price of 65lev (€33) per adult our drivers will transport you to Devin for the evening after skiing and will remain there with you. You can spend a couple of hours soaking in the water and they will bring your beverages for you to enjoy by the pool.
After your swim, the restaurant will serve a meal which will include meats, salads, vegetables and a local wine or beer (or a soft drink) included in the price.  (Vegetarian options are available – please advise at time of booking)
A thoroughly enjoyable way to spend an evening with family or friends.  Socially it is a great way to get to know others that are holidaying in Pamporovo.
More photographs can be seen on the SWS facebook group using the following link –  Devin Hot Springs
SkiDoo Tour
Head for the hills on your very own skidoo tour. Either ride alone or share a skidoo with a friend and ride for 30 minutes to the highest peaks in the area.
Price is 55 euros for a for a single rider and 65 euros to share a skidoo between two people.
There is a sledge available which can be towed behind a skidoo (ideal for children) and the price for this would be 15euros per sledge rider
Skidoos can be driven by over 16s only. Younger persons should sit behind driver or on the sledge.
Price includes collection and return to your Pamporovo accommodation, all fuel, guide, instruction and hot drink at the summit. Guests should provide their own warm waterproof clothing (full ski wear is advisable) and helmet. If you wish to hire a helmet for this activity. this should be booked at the same time as the trip. You should also ensure that your travel insurance will cover you for the activity.
Advance booking by email to info@snow-white-skiing.co.uk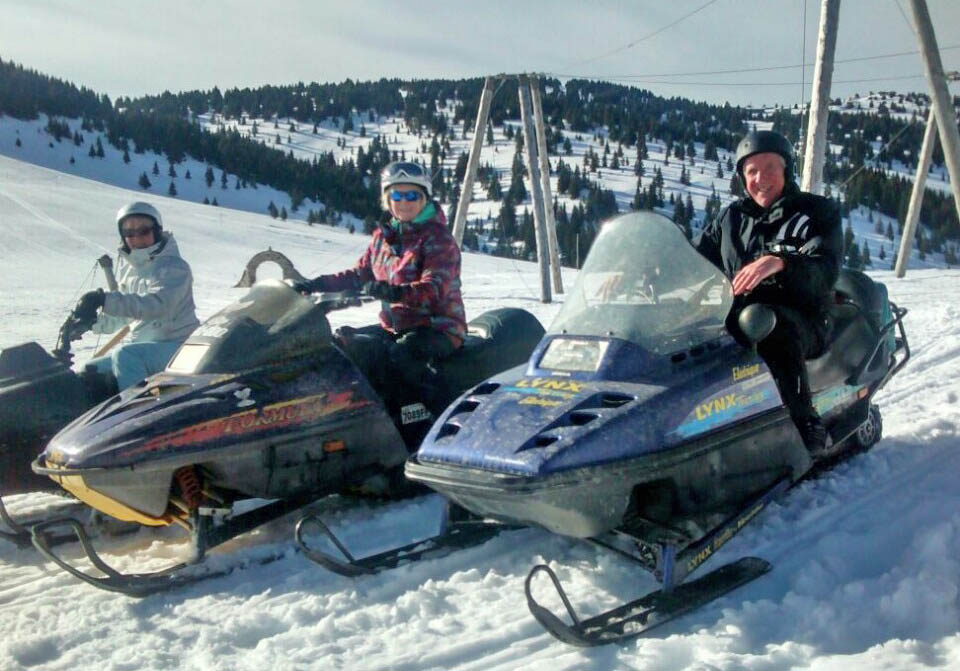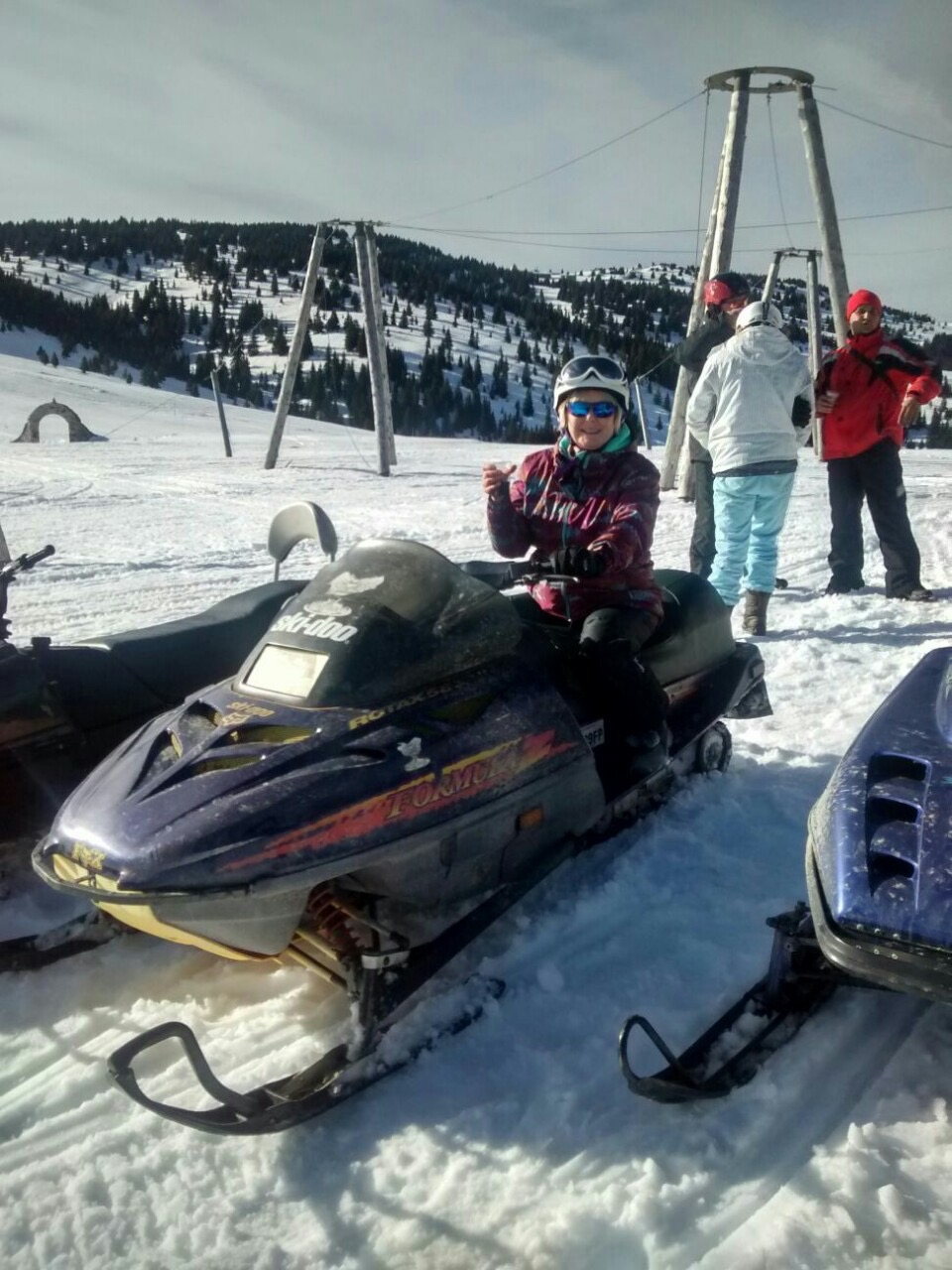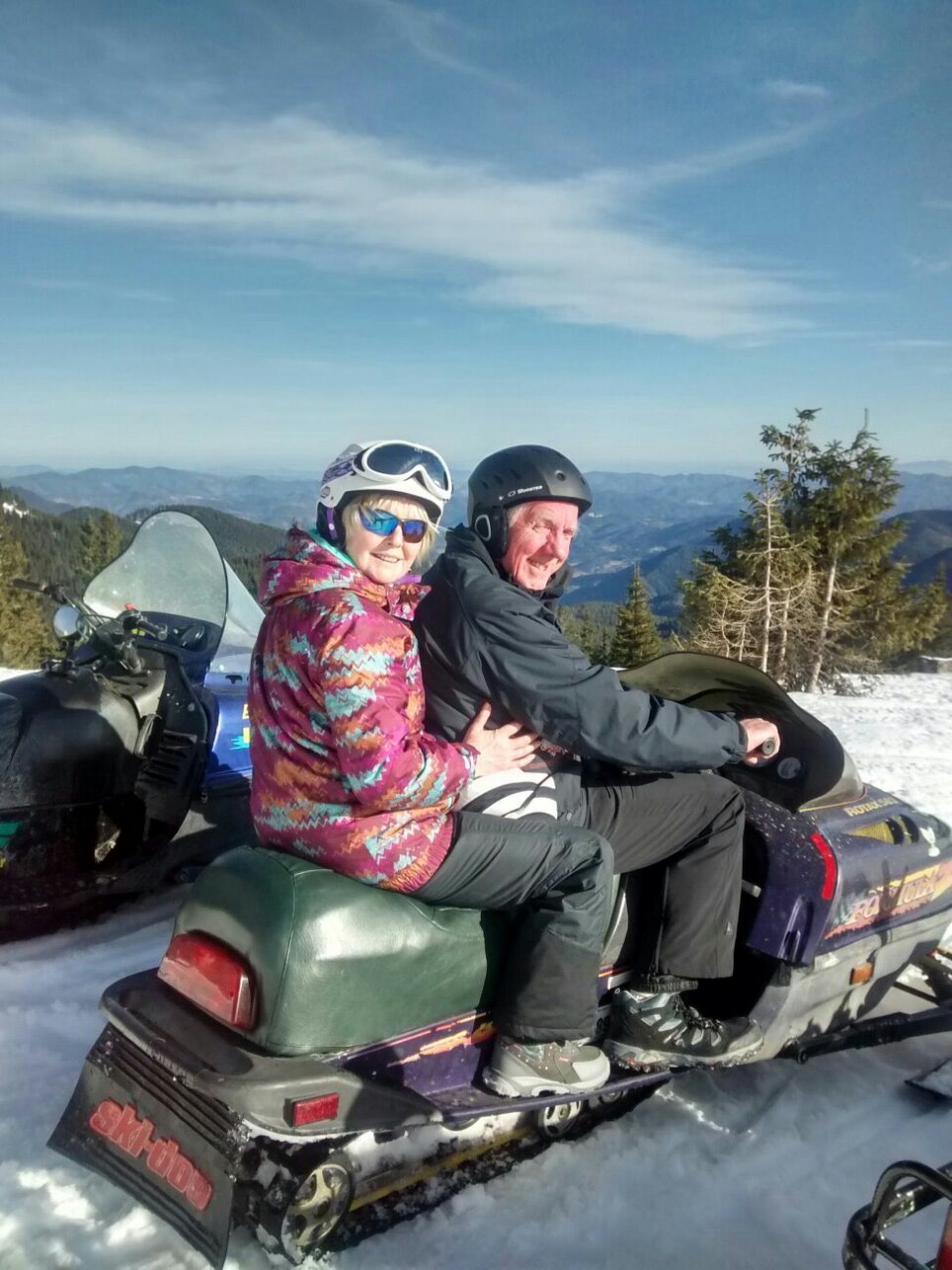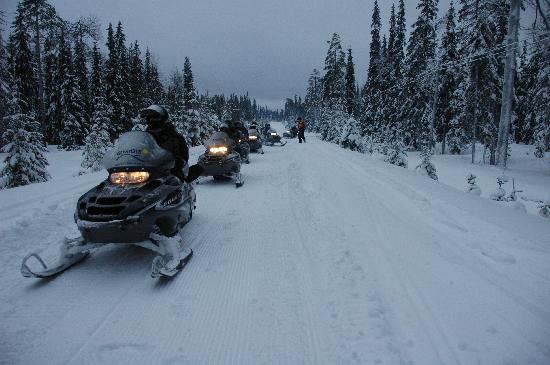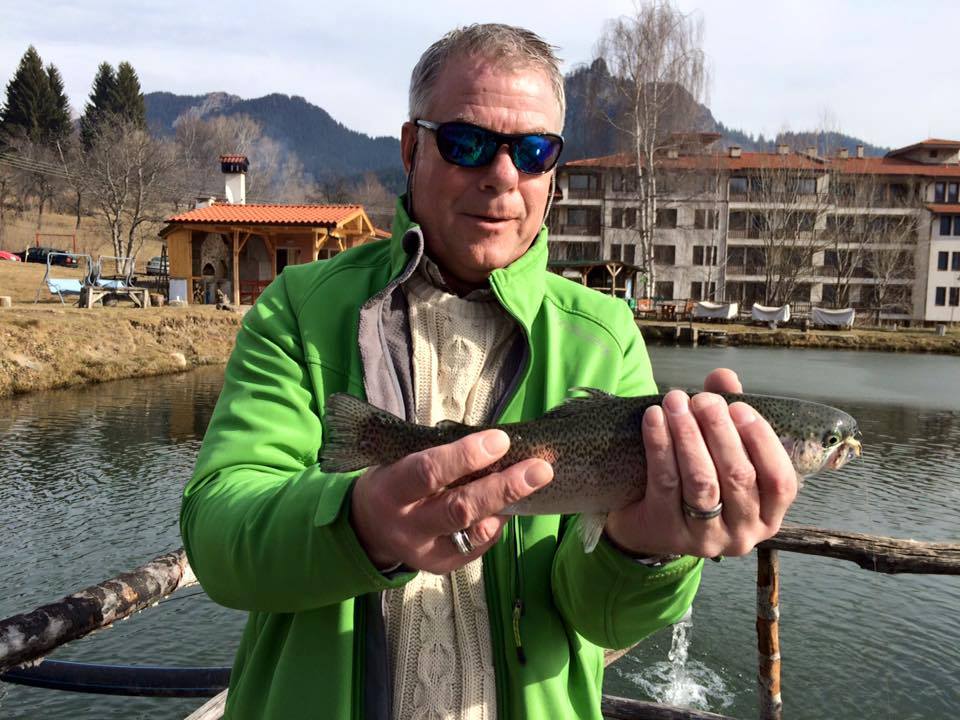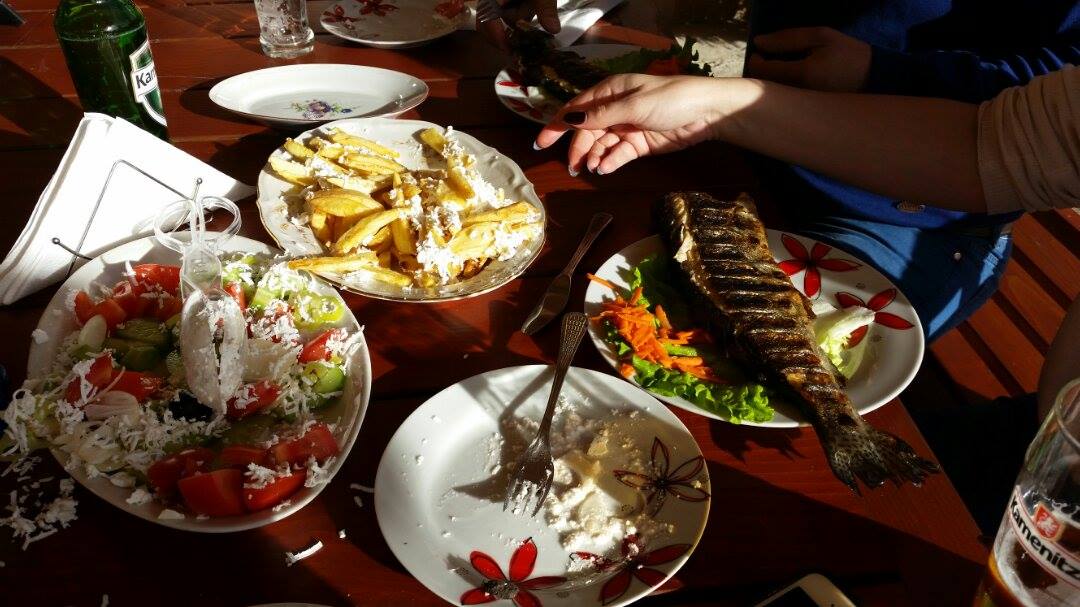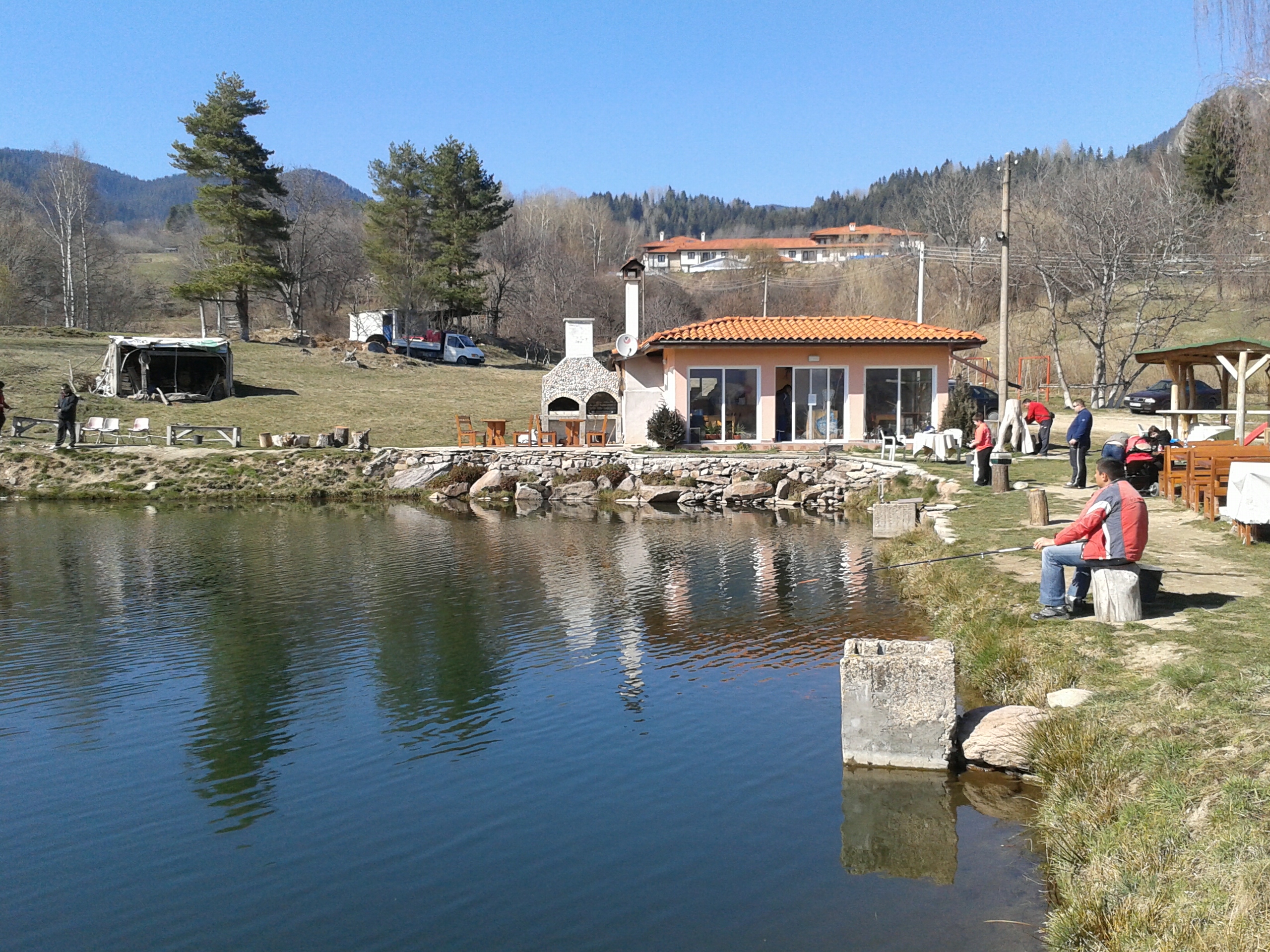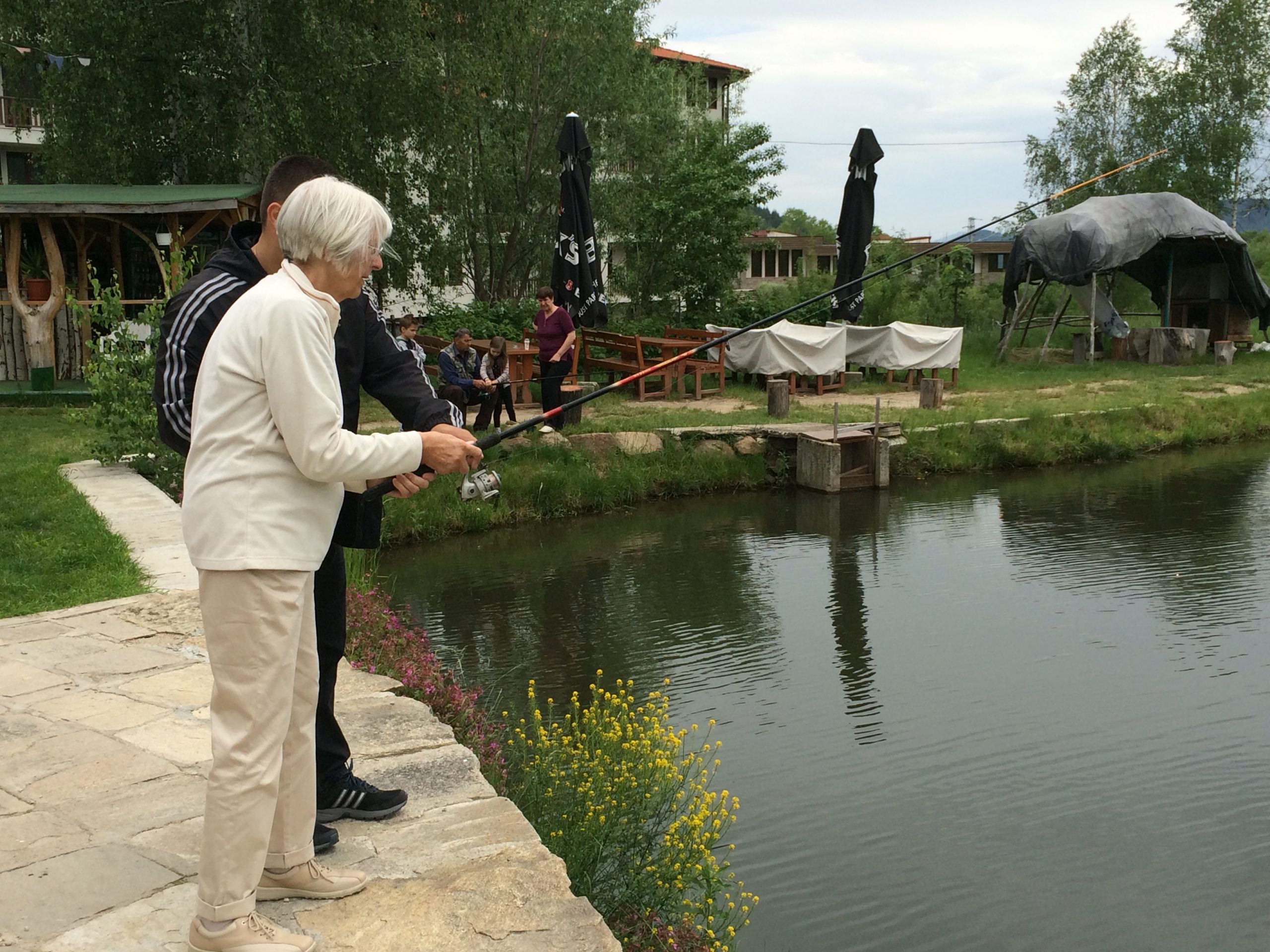 Trout Fishing
Smolyan Rod fishing & BBQ
Throughout the year we can offer you a trout fishing excursion at one of the lakes near Smolyan. – ideal for families or groups. For 40 lev (approx £15) we can offer fishing equipment hire for an hour. Included in the price is 1 fish caught by you and BBQ'd, a local speciality shopksa salad, a portion of french fries and a beer/wine or soft drink. This also includes return transport from Pamporovo. Additional fish can be caught and purchased. This is open all year round and is suitable for all ages. Even quite small children (with a little help) can enjoy feeding and catching the trout. Help is on hand if you need it.
Advance booking by email to info@snow-white-skiing.co.uk