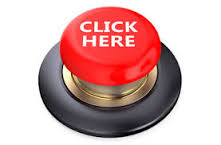 Please click on the above link to access the booking form. This should open in excel so probably easiest to do on a computer rather than try and do it on a phone or tablet. Tablet versions of excel can be different. There is a lot of detail required to process your booking and so if completed correctly will reduce the amount of emails flying backwards and forwards.
Some cells are protected which means you cannot type in them. Some cells have specific requirements and ask for information in a particular format. If you are having problems with any of the cells (occasionally some MAC users find date and time formats don't work correctly) then please put the information requested in the 'Notes and Additional Information' box.
Please save your booking form and email a copy to info@snow-white-skiing.co.uk .
If you really cannot complete the fields then you can print out the form, complete by hand, scan and email it to me however please be aware that I will have to type everything into an excel spreadsheet again as I need the information in electronic form to process. I will also need to email a copy of the form to you for you to verify that I have completed it correctly.
If you have any questions at all please do not hesitate to email me and I'll try and help.